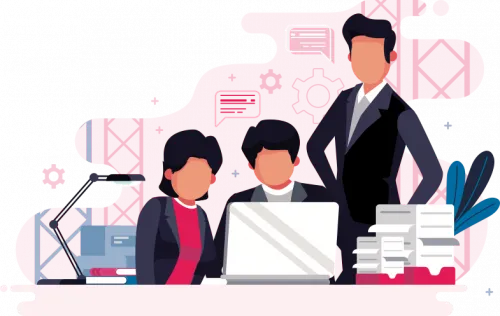 WHO ARE WE?
Every month hundreds of thousands of people in many different countries around the world prefer and use BioBellinda products to look and feel better, to clean with natural and safe cleaning products, and to help protect the environment.
Our brands consisting of cleaning, cosmetic, personal care, and supplementary products, offer us excellent opportunities to leave a positive impact and support sustainable living for people and the environment.
For a quarter of a century, we have been developing our products, production facilities and business without stopping. While we grow and develop as BioBellinda-Family, we continue our efforts to develop new ways of doing business that will ensure the protection of the world's natural resources. We know that everybody, who moves forward with us to our goal of "supporting sustainable living", is devoted to this course as we are. With this strength and support, and with our increasing number of centers around the world, we continue to introduce our Vegan and Ecological certified products to the masses in search of naturalness all over the world.
While we are inspired by nature, we also believe that imagination and the desire for research and success can change lives. We continue to follow our belief with thanks to our steadily growing success!
We protect the environment and humanity while strengthening nature. In this regard, we unite the masses who want to achieve the same goal as us and enable them to be part of the cosmetics and cleaning industries by exposing their true potential.
Together with our constantly developing and improving quality management system and R&D team, we work relentlessly towards this goal and continue to produce innovative solutions.
We believe in diversity and provide the necessary opportunities and environments for people around the world to create a unique business opportunity for their journey to discover their potential. It makes us extremely happy to inspire people so that they can pursue and achieve their dreams and goals.
HISTORY
Our history of a quarter of a century has been full of creative, nature and environmentally friendly, and inspiring innovations and possibilities since the beginning. For years we have been challenging the norms of the cosmetic and cleaning sectors with every new product we develop.
• In 1994 cleaning products were produced for the first time and the company entered the sector.
• In 2008 production and sales of cosmetic products as well as cleaning products started with the use of new technologies.
• In May 2010 the modern production facility in accordance with European Standards was opened in Kocaeli and started its activities.
• In December 2010 a total of 80,000 independent entrepreneurs were reached and successes were achieved that would change the field of network-marketing.
• In 2013 an operations and logistics center was founded in Germany. Sales of cleaning and cosmetic products have started within the scope of network-marketing in many countries, including Germany, Belgium, France, Denmark, the Netherlands, Switzerland, and Austria.
• In May 2014 new records were set by reaching 142 thousand independent entrepreneurs in Turkey and Europe.
• In May 2016 hair dyes were added to the product range.
• In 2018 the brand Esbab manufacturing food supplements and vegetable oils were added to the product portfolio.
• In 2020, the BioBellinda brand began to be actively sold in 34 countries.
• In 2021 an operations and logistics center was founded in England.
• In April 2021 the United States of America were added to the network and the number of countries reached increased to 35.